CreaColor
Stains and modifiers for all ceramic materials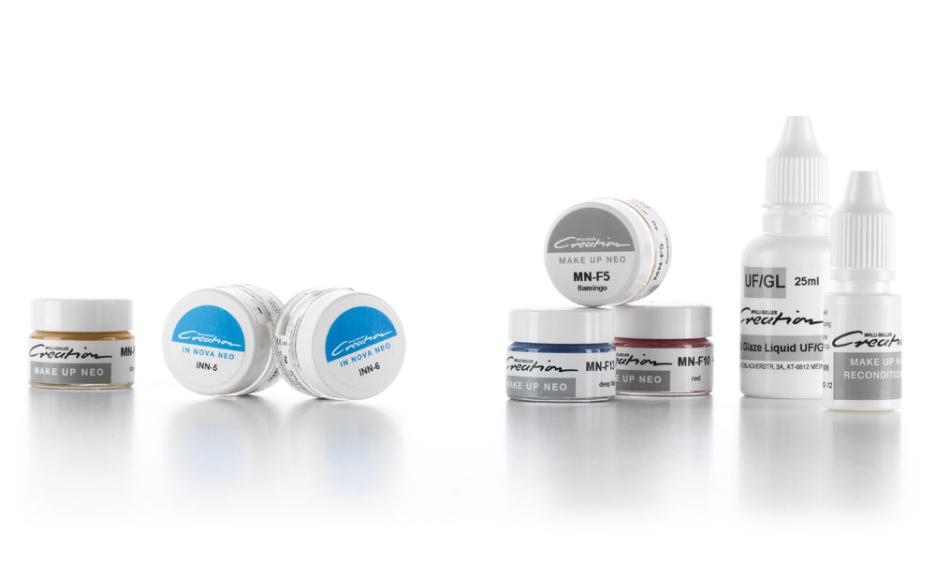 CreaColor is a complete "two-in-one" colour system consisting of two components: the Make up Neo stains and the In Nova Neo modifiers. They can be used to place individual colour nuances simply and efficiently. Their physical properties are so perfectly adapted to the ceramic surfaces and layering materials that they can be processed universally with all layering and pressed ceramics as well as for zirconium dioxide frameworks - after all, colour creativity should be unlimited! Furthermore, the materials are extremely fine-grained and fluorescent and can be mixed readily with each other.
The CreaColor system was developed on the basis of the Creation Make up stains and the In Nova modifiers, which have both been highly successful for many years.
Two variants of colour brilliance: CreaColor.
THE BRILLIANCE OF CREACOLOR:
Maximum colour brilliance for internal and external colouring
Versatile and efficient: one system for all ceramic materials!
Natural colour effect due to fluorescence
Easy to handle: can be mixed with each other and can be corrected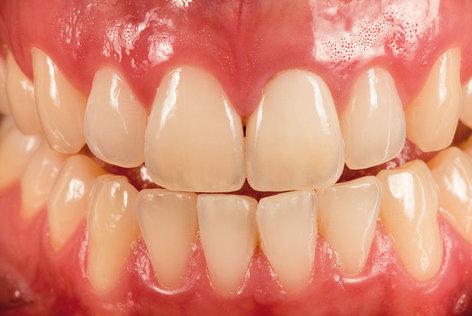 MAKE UP NEO – intensive colour character, economical in use
Perfectly mixed, coloured and corrected: the universally applicable Make up Neo range of stains is an ideal "ceramic make-up kit" for internal and external colouring, but also for adding to layering ceramic materials and for characterising zirconium dioxide. The 17 stains are available in ready-to-use paste form and feature a very even consistency or very fine grain respectively - enabling thin layer application and a homogeneous ceramic surface.
Universal and individual down to the smallest detail: Make up Neo.

IN NOVA NEO – naturally stained light dynamics and fluorescence
Powerful stains in powder form for mixing and colouring: the In Nova Neo materials are suitable as universal modifiers which can be used with all Creation ceramic ranges. As a result, the physically adapted properties allow universal modification of all layering ceramic materials.
Natural fluorescent effects can be realised with the ten colour-intensive ceramic modifiers, thus effectively supporting harmonious colour reproduction. At the same time, they are used to paint the zirconium dioxide framework for tooth-coloured staining and to characterise the white or pre-stained zirconium dioxide surface.
The colourful finishing touch for frameworks and ceramics!