Creation ZI-F
Naturally brilliant - brilliantly natural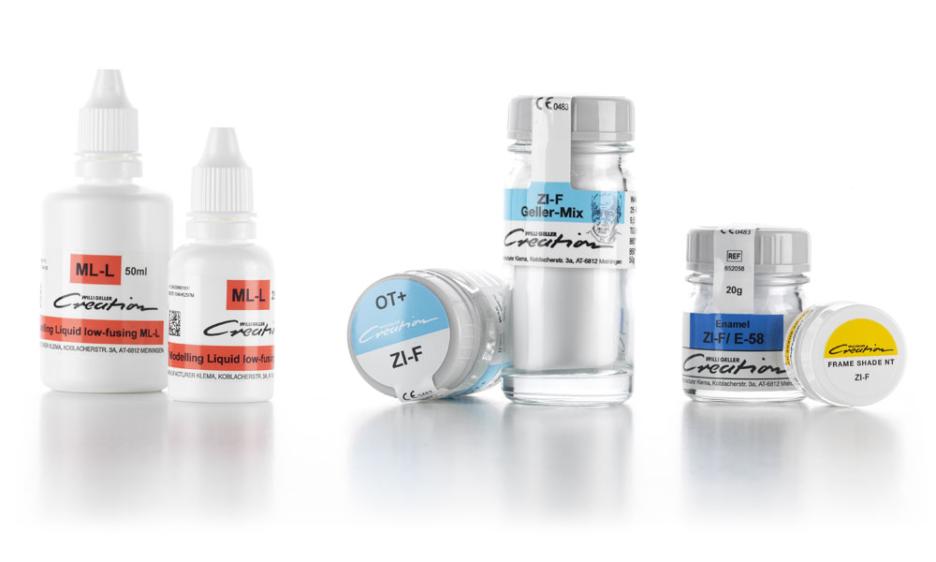 Creation ZI-F is a proven low-fusing zirconium dioxide ceramic. It is ideally suited for veneering zirconium dioxide frameworks. Due to its feldspar content, the ceramic is extremely robust and features very natural light dynamics. The modular designed materials are also ideal for the correction of veneers fabricated using the high-fusing zirconium dioxide veneering ceramic Creation ZI-CT, as Creation ZI-F is fired 100 °C lower.
Creation ZI-F is extremely versatile, impresses with its very natural light reflection and thus combines all the advantages of a zirconium dioxide veneering ceramic. The unique effect compounds can be used to create extraordinary colour highlights - for maximum expression at minimum effort.
Natural light dynamics? Creation ZI-F!
THE BRILLIANCE OF CREATION ZI-F:
Natural brilliance and iridescent light refraction
Convenient grinding due to lower glass content
High durability - perfectly matched to the CTE value of zirconium 
Versatile use as veneering, layering and supplementary ceramic